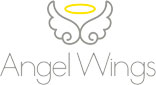 Christening set boy- Free Style
190.00€
Upon order, delivery in 15 days
Stylish and playful set for boy, a great choice for a more sporty look. Includes a lovely light blue vest made of Italian jersey fabric with blue buttons and outer pockets. Linen-cotton fabric shirt, long roll-up sleeve that ends in a buttoned cuff with printed designs in light blue shades. Ivory trousers in a straight line from elastic trench coat.
The set is completed by the impressive accessories, white leather belt, beautiful bow tie with details of light blue leather and white straw "panama" hat decorated with a matching ribbon.
You can combine the set with the matching Seattle Jacket from Knitted Italian Fabric and create a stylish suit.
A modern set for any look, which can be transformed into a free style suit by combining it with a Seattle Jacket made of Knitted Italian Fabric.