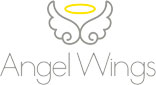 Christening set girl- Nymph
138.00€
Upon order, delivery in 15 days
An airy dress in an amber line that will really enchant you…
The bodice is made of unique tulle fabric with applique water lilies, muslin flowers while it is also decorated with a floral handmade boutonniere.
The bottom of the dress is made of soft tulle.
You combine the "Nymph" dress with the corresponding handmade ribbon for her hair….
Color: Ivory
The interior is lined with 100% cotton lining.