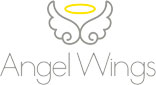 Christening set girl- Backless dress
85.00€
Upon order, delivery in 15 days
Elegant dress in white with a knit of discreet satin stripe with a wonderful open back. The neckline and back are decorated with pleated tress. Closes with two beautiful pearl buttons. An excellent choice for a christening or any other formal event.
A truly Chic & Elegant white backless dress.
It can be worn either on a formal occasion such as a christening, a summer party or even a Sunday for a walk.