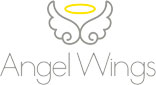 Christening set boy- Eliot
190.00€
Upon order, delivery in 15 days
Elegant set for a boy with fine lines and colors. The set consists of a gray vest in a herringbone design, made of Italian cotton fabric that closes with three buttons on the front and double fillet pockets. Long-sleeved shirt 100% cotton in off-white shade with small designs in gray color and special gray detail on the collar. Lovely pants in a straight line in off-white color with detail in the pockets.
The wonderful accessories give a special touch to the set. A sporty off-white elastic knit belt, a stunning gray scarf with a white leather clasp, a dark blue bow tie adjustable for a better fit and finally the wonderful white wicker "panama" hat decorated with a matching ribbon.
Fine design with amazing fabrics a set for a boy that can be worn on any special occasion.